The new school building has received a lot of attention from the community and the wider area. The opening in November made the local newspaper and recently there was a film crew who will use the school in a documentary. All this has ensured that for the new school year that has recently started, the year 2079 in Nepal, more than 20 new registrations have already been made and the number of students has risen above 100. It was expected that the beautiful building would contribute to additional growth, but so much so quickly is a surprise. The 100th student will be announced shortly. At the moment it is being investigated whether transport can be arranged for the children who really have to come from far away. 
The children are very happy with the first digital lessons, which are projected via the donated beamers. They are lessons available from the Ole Nepal website over the internet in Nepali and English.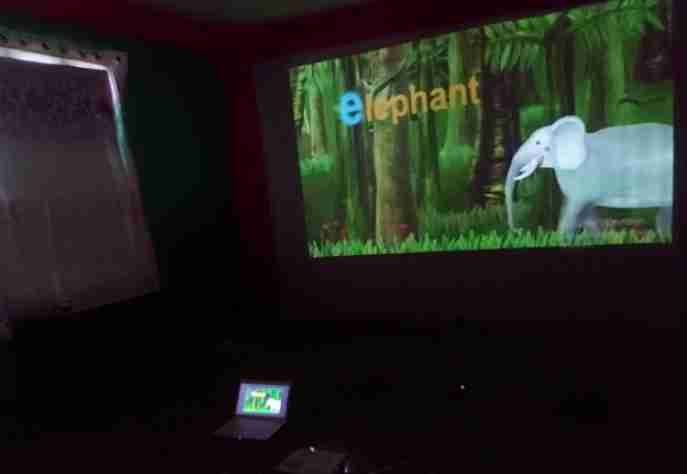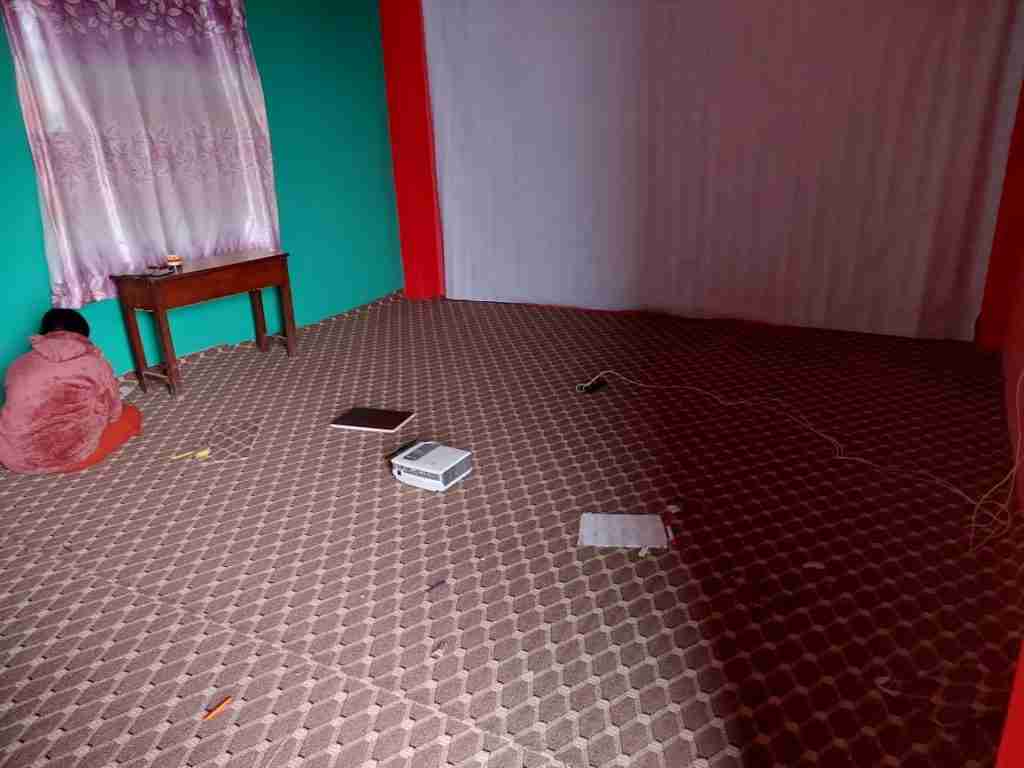 With the larger groups, education does require extra attention. The amount of school furniture is limited, which is why the children sometimes sit together on a bench. If everything goes according to plan, the container load with extra school furniture and much more will arrive in Sailung in mid-June.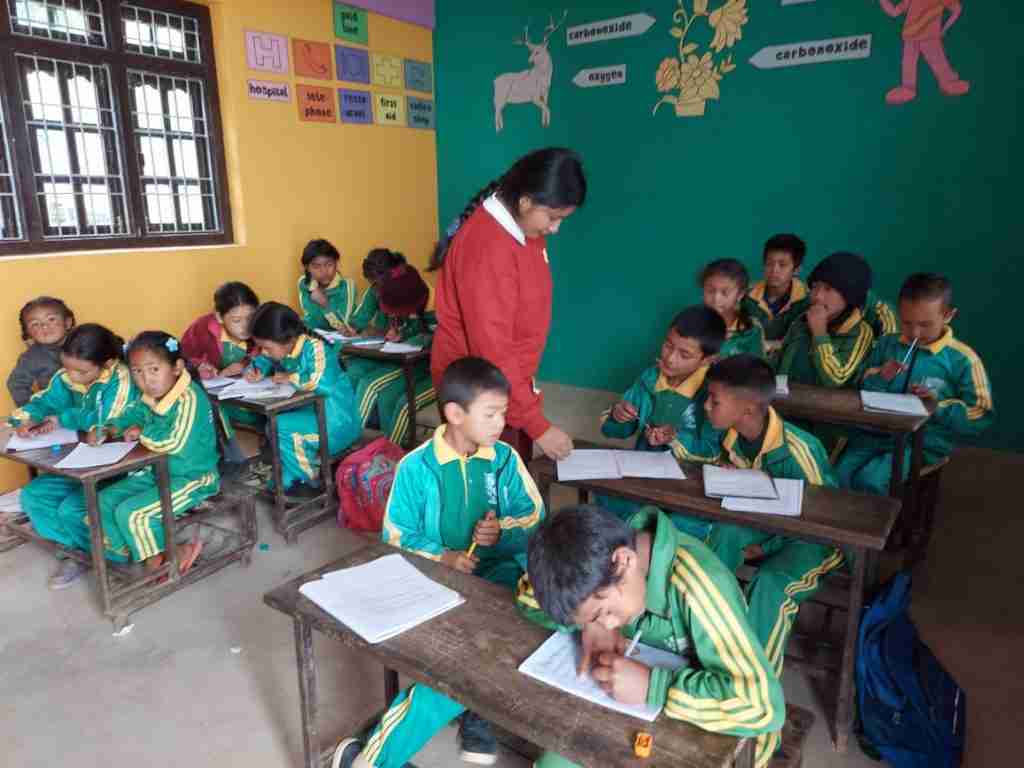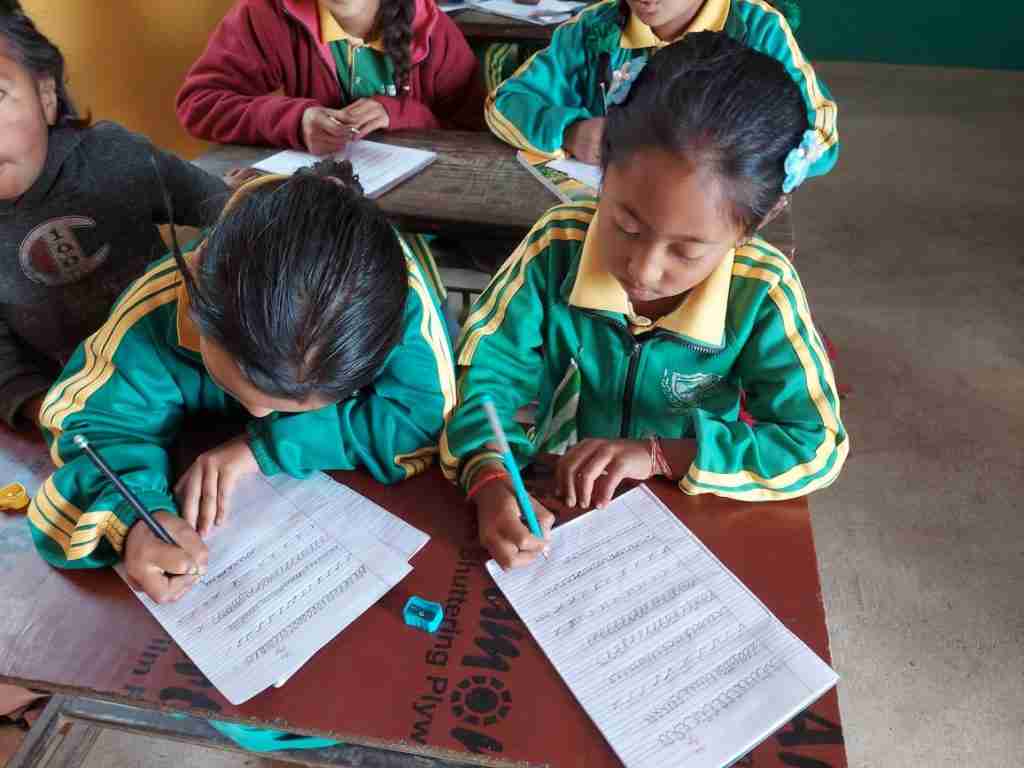 Two of Shanti's nieces have come to support the lessons, such as penmanship.
It is partly thanks to your support that the school can develop so prosperously.