April 2022
With the completion of the impressive blue school building and the recognition of the high quality of the education, families living further from the school explored the possibility of arranging transport with a small 4WD truck to take their children to the school. Walking is too far and too difficult for the little ones. It had already been discussed, but when suddenly a message comes that a real 4 wheel drive school bus has been arranged at about 200 km from Sailung, everyone is pleasantly surprised. 
With the start of the new school year, 31 children now come by bus. 3 teachers and the doctor also use the bus to go to the school. 
Muna is also very happy that the bus passes her house. Muna is 9 years old but can only walk a short distance due to a fire accident. She can go to school thanks to the bus.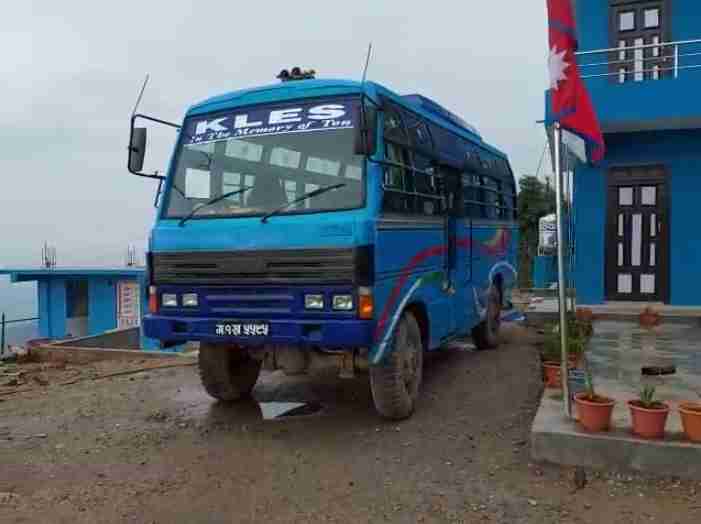 All this has resulted in the 100th student being registered last week and the number of new registrations for the new school year having exceeded 30. We are now at a total of almost 110 students, more than a year earlier than expected. The new Miss Minita also comes to the school by bus. [in the photo many new students still without uniform)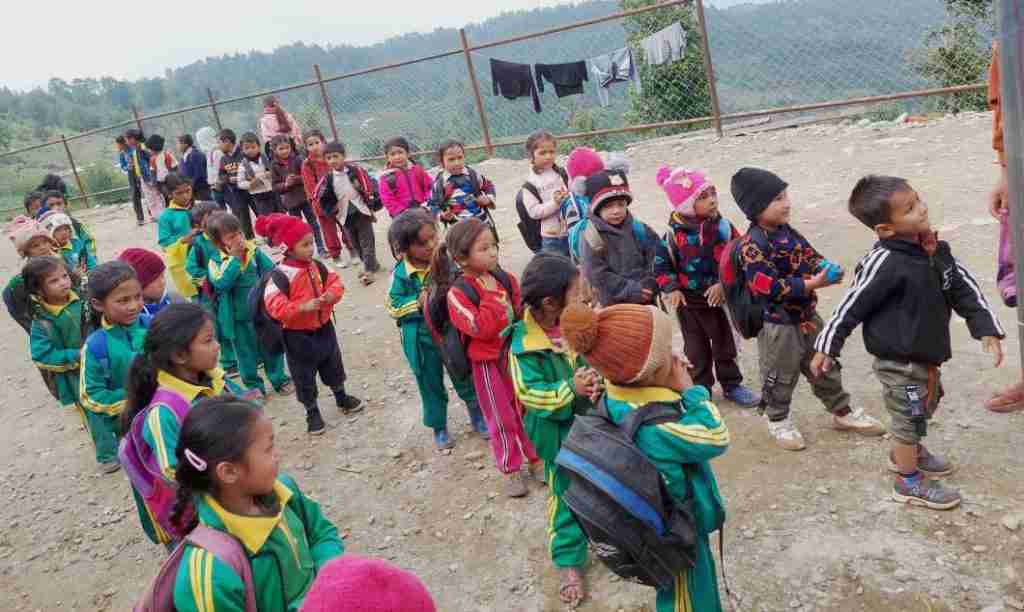 The bus also passes a family with 7 sisters. None of the sisters went to school. But now that they see the enthusiasm of the other children in the neighborhood, the second oldest girl Alina, 10 years old, and her 2 younger sisters also come to the school. 
Although the school bus brought a lot of success, its exploitation is difficult. The price of diesel has more than doubled and consumption, especially during the rainy season, is almost 4 times higher than indicated. To save costs, the driver spends the night with the family at the starting point of the bus journey. It was a special experience to take a ride. It looked like a fairground attraction so much bumping and shaking. The starting point from where the children are picked up is more than 500 meters below the school. It is a strenuous ride for driver Milan, with a lot of gear changes and every now and then a new attempt to get through very bad parts of the road.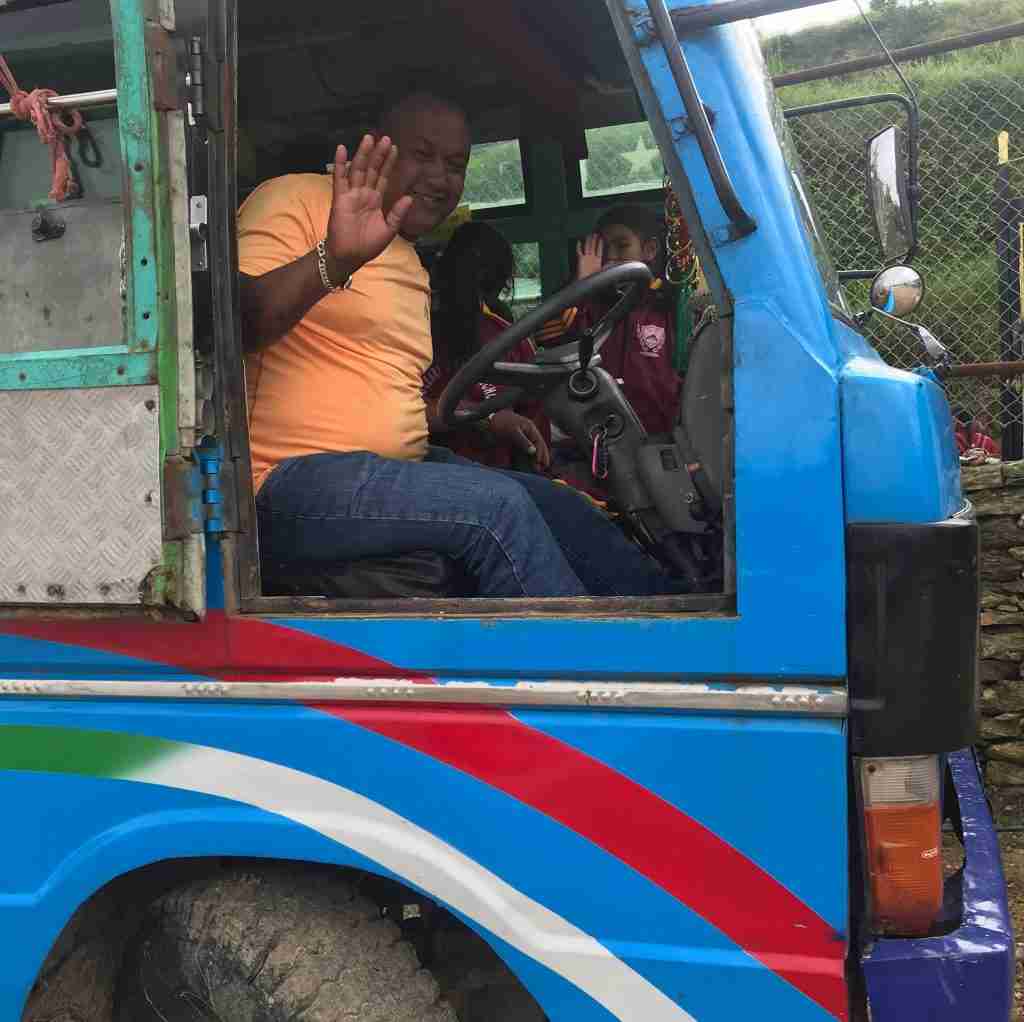 the operating deficit of almost €200 per month makes it uncertain whether the bus can continue to run.