Krishna obtained the first formal signature for the building permit yesterday. For that he had to go to the local office of the VDC, an hour's walk from the school.
A line waiting with all kinds of paperwork was ahead of him.
Volgende stap is de handtekening in het hoofdkantoor van de VDC, 3 uur lopen.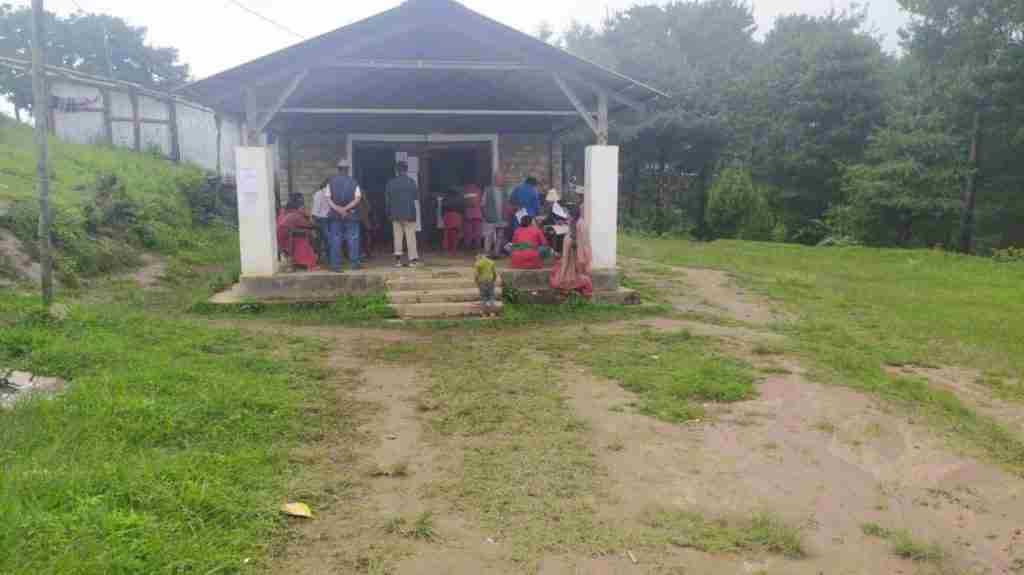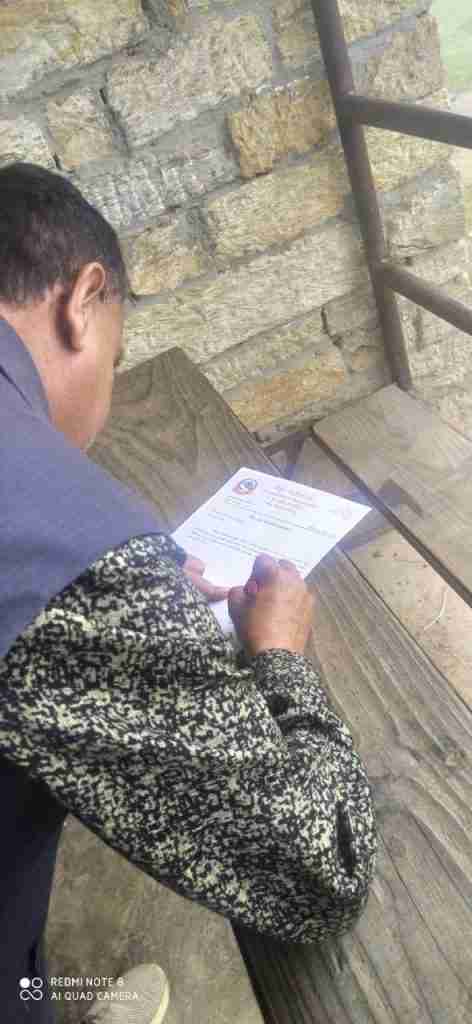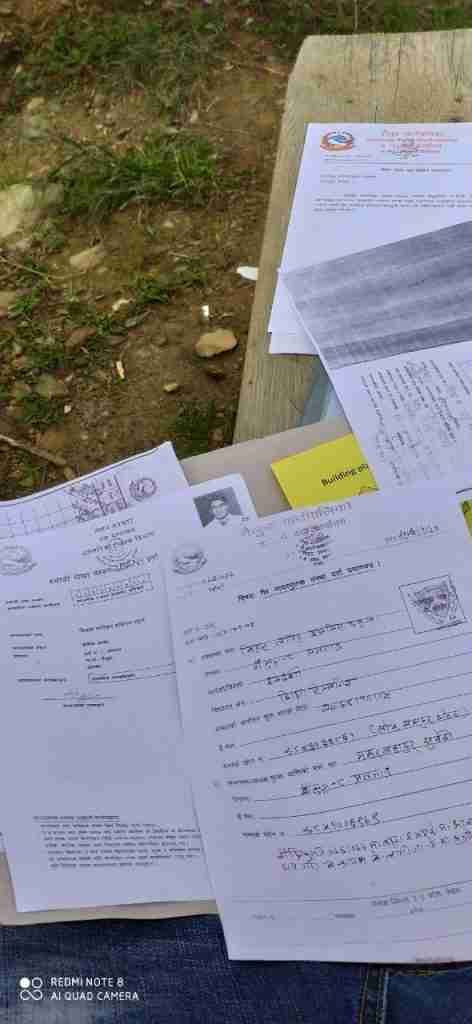 Voordat al het papierwerk verzameld was moest Krishna naar een high speed internet om tekeningen en gegevens te downloaden. Dichtstbijzijnde locatie is in Maga Deurali , bij Mude, 3 uur lopen. Het weer zat niet echt mee, regen. Maar ja dat weet je tijdens het regenseizoen.
Gelukkig op de terugweg heeft Krishna een lift kunnen krijgen.